Community Involvement
If you have a project or nonprofit program you would like to discuss with us, please contact Tracey McDermott at 330-318-3926. Take a look below at some of our previous community events.
The Hometown Pharmacy donated hand sanitizer to the Mahoning County Sheriff's Office.
Mahoning County Sheriff, Jerry Greene, and The Hometown Pharmacy CEO, Garry Mrozek
Fabulous Fur Friends prize basket winners, Farrah and Kelsey (owner).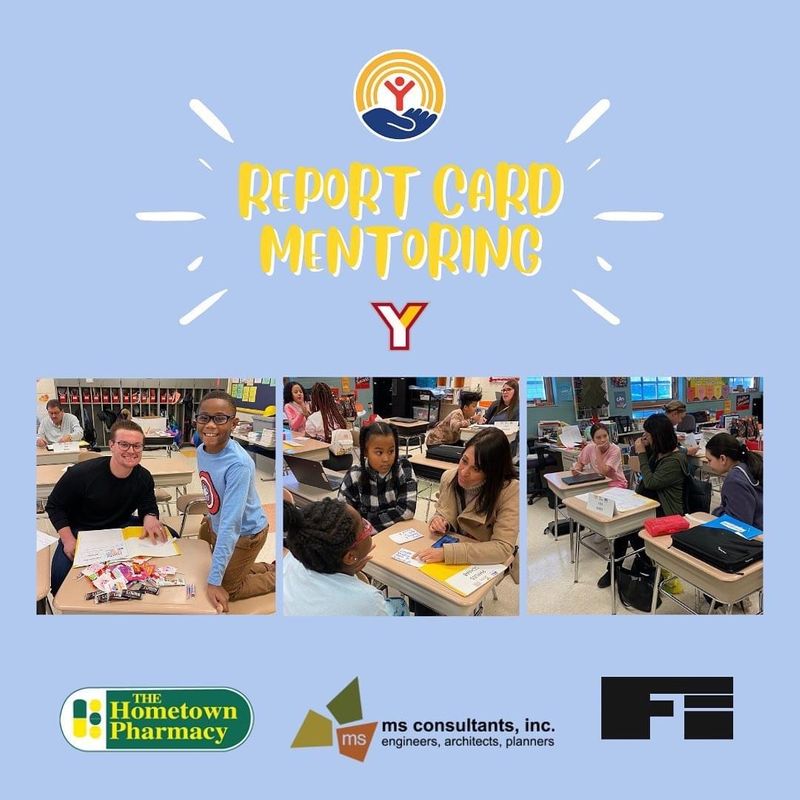 The Hometown Pharmacies, Fireline Inc. and ms consultants inc. teamed up to sponsor MLK Elementary report card mentoring. Students proudly shared their improved grades for the second nine weeks and set goals for the remainder of the school year!
Vaccine Clinic held at Lark Enterprises.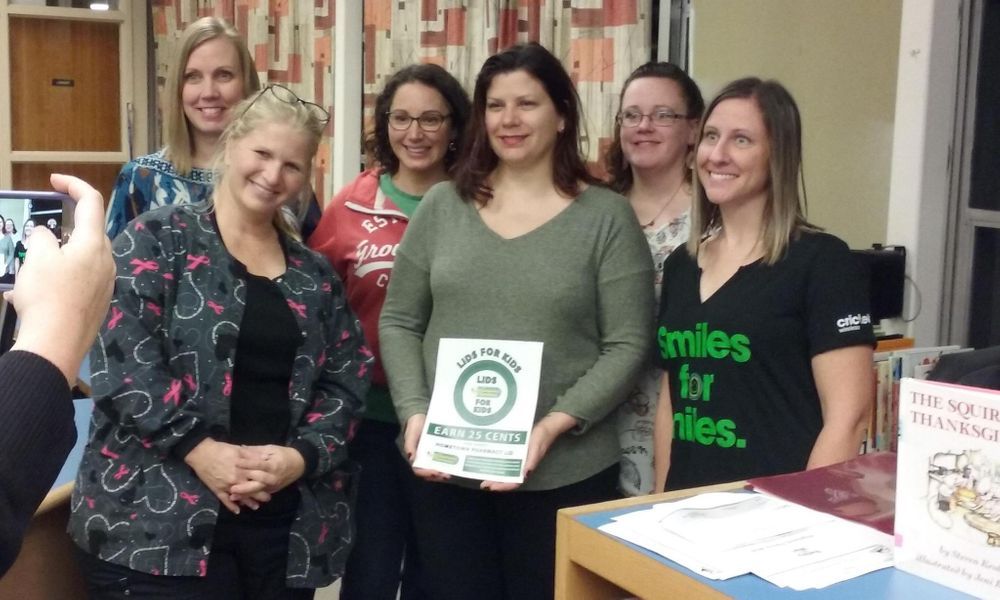 We continue to support local schools through our "Lids for Kids" program!
Karyn Pardee, manager at our Grove City store, is shown here with the Grove City PTO after a check presentation.
On Sept. 21, 2018, we donated two chairs to the Compass Family and Community Services Peace Chair Project.
On Sept. 21, 2018, we attended the Senator Vogal's Senior Fair in New Castle, PA.
On September 7th, 2018 we attended the United Way Day of Caring.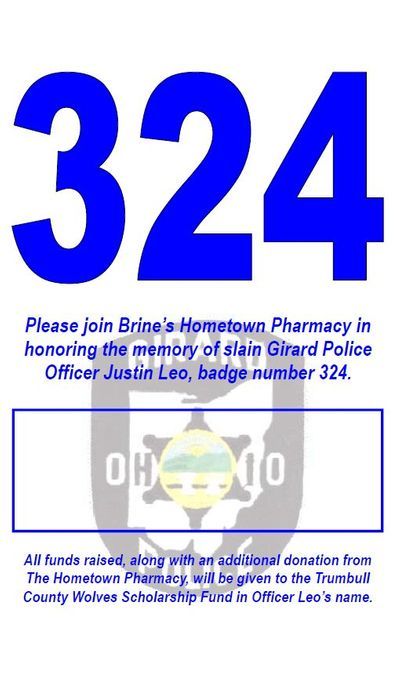 As members of the community of Girard, we would like to do something in Officer Leo's memory. At Brine's Hometown Pharmacy, any customer who makes a donation between Nov. 1st and Nov. 30th can have their name displayed on a special 324 "window hanger" around the pharmacy. The number 324 was Officer Leo's badge number. All funds raised, along with an additional donation from The Hometown Pharmacy, will be given to the Trumbull County Wolves Scholarship Fund in Officer Leo's name.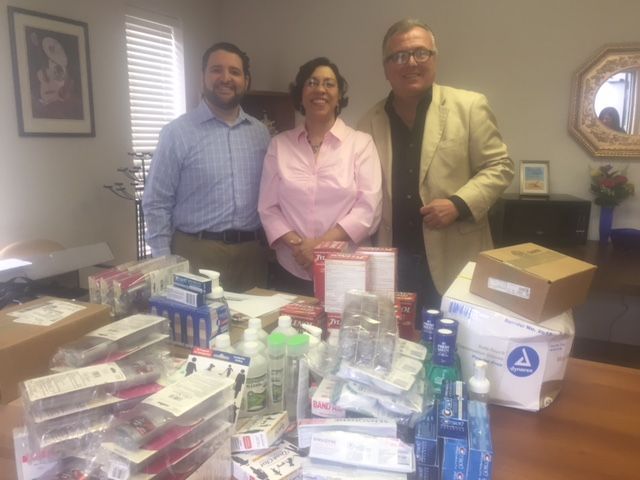 The Hometown Pharmacy teamed up with regional supplier RDC (Rochester Drug Company) to donate over the counter medications and supplies to OCCHA (Organization Civica y Cultural Hispana Americana) who's organizing a care package for Puerto Rico to aid victims of Hurricane Maria.
In the photo: AJ Caraballo, Hometown Pharmacy Manager (Cornersburg), Garry Mrozek, CEO of Hometown, Mary Lou Reyes, Executive Director of OCCHA
On September 30,2017, Hometown Pharmacy participated in YSU Day. Garry Mrozek, Wanda Mrozek and Bob Ekiert presented check to the YSU Penguin Club for $4,900. All employees were invited to attend the tailgate and game.
In 2017, 700 students will attend Success By 6 in 19 different school districts in Mahoning County, Girard, Liberty, and Hubbard. They will go to 26 sites across the area. This is the largest class of Success By 6 students that the United Way of Youngstown and the Mahoning Valley funded since its inception in 2009.
The students will receive 64 hours of instruction from a licensed teacher. They will get ready to step foot into kindergarten well prepared both academically as well as socially and emotionally! Last year, students experienced a 14 point increase in the pre and post literacy test scores.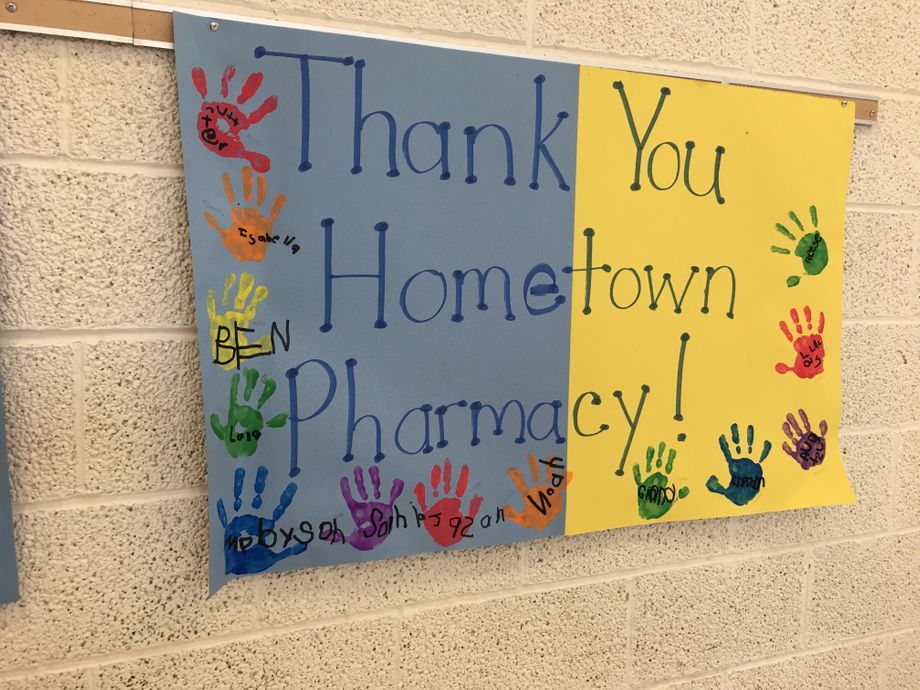 In 2009, the United Way of Youngstown and the Mahoning Valley started Success By 6. It's a pre-kindergarten readiness program geared toward children who need a boost before they officially start school. The students go through a four week summer program that prepares them for their academic careers but also focuses on their social/ emotional development. Success By 6 is offered in 19 school districts at 26 different sites across the Mahoning Valley. More than 3,000 students went through the program since 2009.